Charlie Birger and Prohibition Days in Southern Illinois
Main Content

Charlie Birger and Prohibition Days in Southern Illinois
During the fall 2020 semester, teacher education students at SIU utilized primary sources from the Library of Congress and developed lessons to compliment the Blanket Fort Radio Theater's recently-released
podcast series
 for the book,
A Knight of Another Sort: Charlie Birger and Prohibition Days in Southern Illinois
. A team of SIU graduate students helped expand the content of these lessons to create Interactive Modules with H5P digital technology. Each module includes an essential question (e.g. To what extent was Charlie Birger an "untouchable" and able to defy justice?) to guide the learner's analysis, corroboration, and synthesis of conflicting primary sources. For additional information about this project, listen to Educating with Evidence Project Director Dr. Grant Miller introduce the focus for this curriculum in a
recent episode
 of Inside the Blanket Fort Radio Theater. 
Module 1: S. Glenn Young and the Ku Klux Klan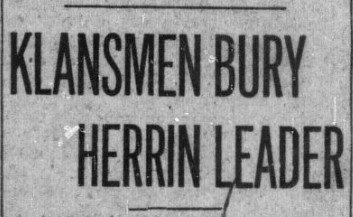 During the 1920s, southern Illinois experienced its own form of lawlessness during prohibition, an era when the federal ban on alcohol helped create a whole new class of criminal organizations and activities. It was also during these chaotic times that S. Glenn Young rose to power in southern Illinois. But who was he, and how did he and the Ku Klux Klan gain power in Herrin, Illinois?
---
Module 2: The Murder of Joe Adams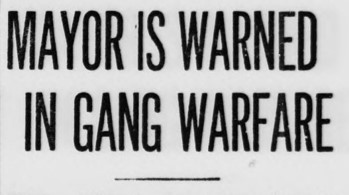 On December 12, 1926, two men summoned West City Mayor Joe Adams to his front door and killed him. Weeks earlier, newspapers as far away as Washington, DC reported that the mayor had already received several threats from Charlie Birger to leave town or die. Why? Was it because the mayor favored Birger's enemy, the Shelton Gang? 
---
Module 3: The "Untouchable" Charlie Birger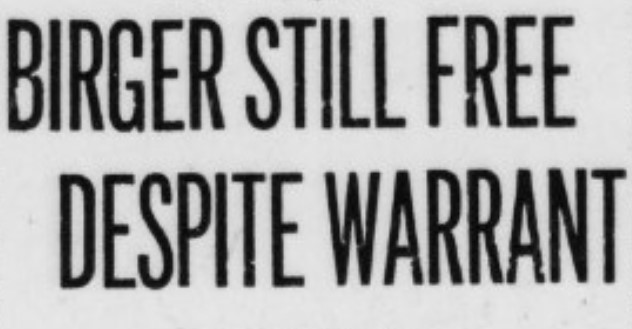 In popular mob lore, gangsters were sometimes called "untouchables" because they seemed to roam free despite their alleged criminal activity. For example, infamous Chicago mob boss Al Capone was found guilty of tax evasion, not the countless murders he was likely responsible for committing or ordering years prior to his arrest. Was southern Illinois gangster Charlie Birger also an "untouchable"? 
---
Module 4: The Murders of Lory and Ethel Price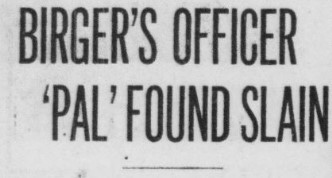 On April 19, 1928, The New Britain Herald reported, "Thousands Surround Jail When Gangster Pays With Life for Hiring Assassins [to kill] Mayor Adams of West City, Ill." Yet, the paper claims the accused gangster's other actions that were even more heinous: "One of the most atrocious crimes attributed to the Birger gang was the murder of Officer Lory Price and his wife." Why? How was this crime more "atrocious" than Mayor West's murder?