Module 3: The "Untouchable" Charlie Birger
Main Content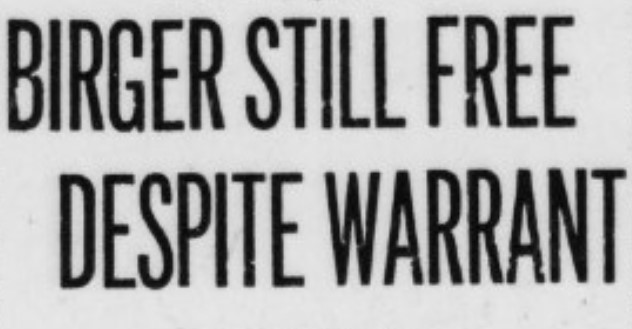 The "Untouchable" Charlie Birger 
---
On April 19, 1928, Charlie Birger was executed for the murder of Mayor Joe Adams. It was also on this day that Connecticut's The New Britain Herald summarized the bizarre history of Birger's interaction with law enforcement that had led to this point:
"Birger believed his machine gun rule was so strong that the law could not touch him. For weeks, after the warrant was issued for his arrest for the Adams murder charge, he defied authorities to arrest him. He said he was too busy hunting Carl Shelton, having bet $500 that he would kill him."
In popular mob lore, gangsters were sometimes called "untouchables" because they seemed to roam free despite their alleged criminal activity. For example, infamous Chicago mob boss Al Capone was found guilty of tax evasion, not the countless murders he was likely responsible for committing or ordering years prior to his arrest. Was Charlie Birger also an "untouchable"?
The Life and Crimes of Charlie Birger Map
The Murder of Joe Adams Timeline
The "Untouchable" Charlie Birger Interactive Module